Need help with biological surveys?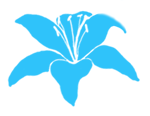 We provide biological field services, ranging from rare plant surveys to construction monitoring. If you are especially busy this season, let us lead your team in the field. Please visit our Services Page for more details on exactly how we can help you this season.

Efficient Field Work.



We take pride in efficient and hassle-free field work, maximizing field time and minimizing downtime. Preparation, motivation, and enthusiasm are our keys to success. Field work is only as good as the records one keeps - we understand the value of accurate and consistent data collection and reporting.





Latest news.


See our botany pictures from New Zealand's south island here.